Sabre HS-GA 100 dB Window Glass Alarm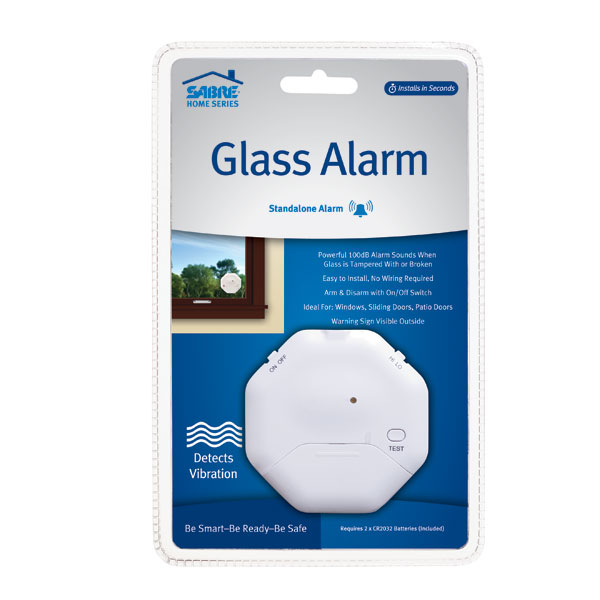 Helps prevent intrusions through glass windows & glass sliding doors. Alarm sounds when glass is tampered with or broken. FeaturesExtremely loud - 100 dB audible up to 300 feet (90M) away Ideal for windows patios and doors Easy to install - high/low sensitivity setting to help prevent false triggering Alert potential intruders you're protected with the warning sign (visible from the outside) User friendly - arm & disarm with on/off switch Requires 2xCD2032 batteries (included) SpecificationsDimensions: 3 H x 0.125 W x 3 ...
Related Products
$16.20
Global Bargains RC-36 NO/NC Wired Door Window Sensor Magnetic Switch Home Alarm System x3 Type: Alarm System
$20.00
The simplest security system you will ever use! GE Magnetic Indoor Window Alarms let you know any time a door or window in your house is opened. These easy to install alarms require no wiring and has 4 LR44 batteries included so they can be used right away. Simply stick these to any window that opens and feel secure knowing that your home will alert you when needed.
$17.38
5Sets Magnetic Reed Switch Normally Open Closed NC NO Door Alarm Window Security Type: HI - Alarm Systems