NICOR 18002LRD Single Door Door Bell Chime Kit with Round Lighted Push Button White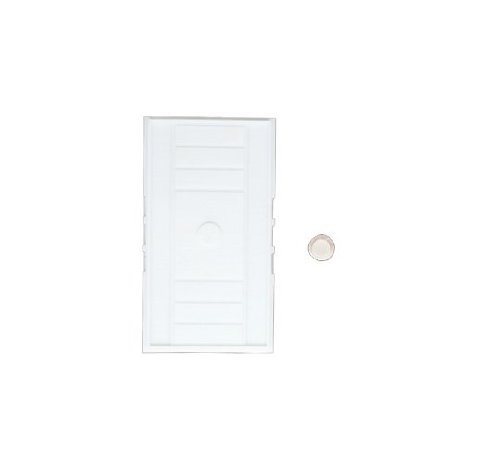 NICOR was formed in order to fulfill a need for ceiling fans within the Lighting Showroom niche of the lighting market. Working closely with designers and product specialists we were the first company to introduce the Uni-Pack concept of having the fan blades and light kit. NICOR continues to expand and was quick to embrace sustainable energy solutions and efficient products. We offer many LED and fluorescent lights that are more energy efficient This single door chime kit can be installed in your new or existing home. It comes with one round lighted push button and one 16 volt ...
Related Products
$52.10
Wireless Home Security Driveway Alarm, Enegg Entry Alert, Visitor Door Bell Chime with 1 Plug-in Receiver and 2 PIR Motion Sensor Detector Alert System, Quality Sound and LED, 38 Melodies
$29.16
Visitor Arrival/Departure Chime
$39.99
The Doorbell of the Future Over the years we've come to expect very little from our doorbells; a single chime to alert us that someone is at the door, and nothing more. This Z-Wave-enabled Wireless Doorbell not only provides a customizable chime (choose from 11 options), but it can be integrated into your home automation system through your Go!Control Panel to perform numerous other functions when pressed. Turn your lights on with the push of a button, or set the doorbell to send you a text or email alert when the doorbell is pressed. You'll always know if you miss a visitor with this intelligent alarm. Featuring a 350-foot wireless range, this doorbell installs easily to any door. It includes a battery (and features a low-battery indicator) but it can also be hardwired in place of your current doorbell for unlimited power. And, because it's weatherproof, you won't need to worry about installing it underneath an awning or on a porch for protection. MORzA: Wireless Security and So Much More MORzA by BrickHouse Security is a fully customizable home security, alarm and automation system that can be optimized to include only the features and services you need to save money and streamline your system. When you sign up for a monitoring plan you're guaranteed to save. Call (800) 654-7966 today for a personal consultation with one of our security experts.