Veilux VR-8960H-S 8Ch 960H Real Time Recording Standard Series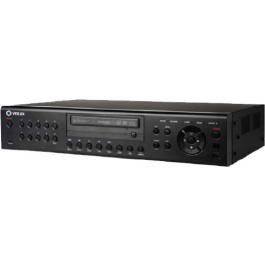 FeaturesMax Resolution 960H H.264 Compression Video Outputs HDMI VGA BNC H/W RAID1 Options 4CH EOL Register (10K) Coaxitron DDNS DHCP UPNP Windows CMS VMS RMS Smart Phone (3G) (Android iPhone iPad) Apple Mac Os - Mac Viewer SpecificationOS - Embedded Linux - Built in Flash Memory Access - Live monitoring Recording Playback Backup Network Setup Hexaplex - USB2.0 Memory stick Network Upgrade - 15 Users (Admin. User1 ~ User14) System - NTSC / PAL - Config switch Video Input - 8 BNC Video Output - 1 HDMI 1 VGA 1 BNC Video Loop - 8 BNC Video Spot - 1 BNC - Multi-channel (16/9/4/1) Audio Input - 8 RCA ...
Related Products
$8.41
Use Your Handheld To Access Your PC From Anywhere! Product Information Pocket Retriever is an application for handhelds running the Palm OS allowing you to remotely access your desktop PC. Use Pocket Retriever on your handheld with a standard modem or data-enabled cellular phone and no matter where you are youll be connected to the entire contents of your home or office PC. Dont ever get caught without important information again!Pocket Retriever lets you view virtually any text file format or picture including the most popular image files on your handheld computer. Search your hard drive and download any file (up to 64K) not just pre-selected ones. Then beam e-mail or upload your files to other PCs or handhelds. Modify your text files on the road and store the modified files back on your PC. In addition Pocket Retriever allows you to remotely install handheld applications documents and databases. You can even use Pocket Retriever to monitor remote cameras interfacing seamlessly with a PC-based home security system. Pocket Retriever puts your PC hard drive at your fingertips. Product Features Easily and quickly access files form your PC using your handheld Read and modify converted text then save it on your PC Beam or upload files to other handhelds or PCs Download and view most popular image formats Use your handheld as a floppy to transfer files in PC format (up to 64K) Remotely install handheld applications documents and databases Monitor remote cameras Send major files from your PC to handheld for easy reference and viewing
$58.63
Features:*Full HD 1080P IP camera,WiFi camera,support WiFi connection,with dual enhanced WiFi antennas,providing strong and stable signal.*Built-in MIC and speakers, two way audio monitoring.*Remote monitoring: You can check your home condition remotely via smart phone (for Android/IOS ) only if there is internet connection,no matter where you are.*With 11pcs IR lamps,can get clear images at night, night vision distance up to 5m.Support pan tilt rotation,pan:0~355tilt: 0~90viewing angle, wide monitoring area.*Motion detection function. The camera will be triggered to record when detect something moving.
$41.34
SecurityMan Inc. (dba. Teklink Security Inc.) is a world wide security product designer and manufacturer dedicated to security industry. Since its founding in 1999, SecurityMan has pioneered an innovative, easy-to-install, simple-to-operate, high-quality and competitively-priced line of video security products, such as digital video recorders, remote monitoring systems, wireless cameras, monitors, etc. We have made substantial investments in design, development and manufacturing resources, as we knew the elements are the essentials to succeed competitively. Reliable, superb quality and affordable price had to be offered to our clients. We are proud of being a member of the SIA (Security Industry Association) and a supplier of security products for users property safety-and-security. Ever increasing numbers of people are more security and safety conscious for their family and assets. Our easy-to-install surveillance products will Always watching out for you. Our mission is to provide users with the highest quality and most affordable price, which would exceed their expectations and provide an effortless and pleasant interface for the installations to their homes and/or offices. We are achieving our mission through excellence in design, manufacturing and service. FeaturesProtective Case with Kickstand for iPhone 7 Dual layer case for perfect fit and maximum protection Convenient kickstand for horizontal viewing Slightly raised rim to protect iPhone 7 Plus display Easy flip kickstand SpecificationsColor: Navy Blue Type: Case Dimension: 5.75 x 4.25 x 0.45 in. Weight: 11.58 lbs