MacAlly DmountCar Dash Mount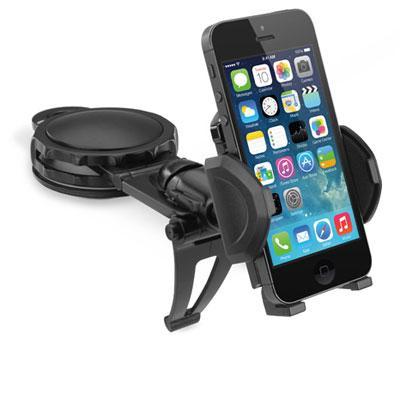 SecurityMan Inc. (dba. Teklink Security Inc.) is a world wide security product designer and manufacturer dedicated to security industry. Since its founding in 1999, SecurityMan has pioneered an innovative, easy-to-install, simple-to-operate, high-quality and competitively-priced line of video security products, such as digital video recorders, remote monitoring systems, wireless cameras, monitors, etc. We have made substantial investments in design, development and manufacturing resources, as we knew the elements are the essentials to succeed competitively. Reliable, superb quality and affordable price had to be offered to our clients. We are proud of being a member of ...
Related Products
$73.47
Features:*Dual light Modes: 2PCS IR Lamps and 4PCS LED, as for the 4PCS LED, you can choose different working modes by the app in your phone, when motion detection alarm is started, the 4PCS LED will turn on automatically when motion is detected in the dark light.In addition,in dark night,the LED also can play the role in illumination,24-hour monitoring.*HD 960P video recording. Providing with high definition image quality.*Motion detection function. When the camera detects something moving, it will push notification to your phone APP.*With 2PCS IR Lamps and 4PCS LED, can get clear images at night, night vision distance up to 30m. IR-CUT double filter. Auto switch between day and night, restoring clear true color.*P2P cloud function, peer to peer connection, no need port mapping. For Android/iOS mobile devices remote view anywhere anytime. IP66 waterproof, can be used in indoors and outdoors palces.
$216.84
Features:*Consist of 8CH Channel Full 1080N DVR +4*1080P AHD IR CCTV Camera + 4*60ft Surveillance Cable for CCTV security system.*Support 8-ch 1080P AHD cameras input and 4-ch sync playback (960*1080)*P2P cloud service for Android/iOS mobile devices remote view anywhere anytime.*Motion detection recording. The DVR will be triggered to record when detect something moving. NO trigger, no record, more intelligent and space-saving.*Support motion detection record and push notifications.*Multiple ways to access on the PC, phone and pad, can be viewed by PC client, Phone APP and IE browser.*Support 3.5 inch SATA port hard drive, capacity about 500G/1.5T/2T/3T, and less than 500G is not supported.*This DVR default VGA resolution is 1280*1024, so we suggest you to use the monitor with 1280*1024 or higher resolution for normal use.DVR
$30.23
SecurityMan Inc. (dba. Teklink Security Inc.) is a world wide security product designer and manufacturer dedicated to security industry. Since its founding in 1999, SecurityMan has pioneered an innovative, easy-to-install, simple-to-operate, high-quality and competitively-priced line of video security products, such as digital video recorders, remote monitoring systems, wireless cameras, monitors, etc. We have made substantial investments in design, development and manufacturing resources, as we knew the elements are the essentials to succeed competitively. Reliable, superb quality and affordable price had to be offered to our clients. We are proud of being a member of the SIA (Security Industry Association) and a supplier of security products for users property safety-and-security. Ever increasing numbers of people are more security and safety conscious for their family and assets. Our easy-to-install surveillance products will Always watching out for you. Our mission is to provide users with the highest quality and most affordable price, which would exceed their expectations and provide an effortless and pleasant interface for the installations to their homes and/or offices. We are achieving our mission through excellence in design, manufacturing and service. Everything in this world is related to electronics and its accessories. Electrical appliances and accessories are common in every household. Our products will be compatible and durable with all kinds of device. These products are recognized for its honesty high efficiency and comprehensive services are named for its high standard and quality. Our exclusive products are headlined by hundreds of mind blowing innovations and creativity. FeaturesMacally Clip-on Fully Adjustable Car Vent Mount