MacAlly CARUSB USB 10.5W Car Charger for iPad iPhone and iPod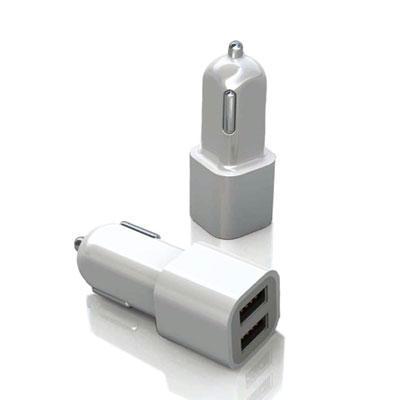 SecurityMan Inc. (dba. Teklink Security Inc.) is a world wide security product designer and manufacturer dedicated to security industry. Since its founding in 1999, SecurityMan has pioneered an innovative, easy-to-install, simple-to-operate, high-quality and competitively-priced line of video security products, such as digital video recorders, remote monitoring systems, wireless cameras, monitors, etc. We have made substantial investments in design, development and manufacturing resources, as we knew the elements are the essentials to succeed competitively. Reliable, superb quality and affordable price had to be offered to our clients. We are proud of being a member of ...
Related Products
$81.67
Make your Yoga 3 Pro more versatile by adding the power and portability of this Yoga 3 Pro accessory kit. This bundle has been specifically tailored to equip your Yoga for wired network connectivity and HDMI and VGA video compatibility. That ultra-small Micro HDMI port lets your powerful Yoga 3 Pro have the portability and profile of a tablet. The only problem is it's hard to find a display that works with it. With this accessory kit you can ensure you're ready to connect to any HDMI or VGA display using each included A/V adapter. Now you can really maximize the versatility of your Yoga by ensuring that you can connect to virtually any monitor projector or television. This added compatibility makes this accessory kit perfect when you're traveling between boardrooms home and remote offices trade-shows hotels and conference centers. Many secure offices only offer wired network connectivity leaving your NIC-less Yoga 3 connecting to the Internet using an expensive 4G LTE cell phone network which doesn't have access to shared network files. The Yoga 3 Pro kit includes a reliable USB 3.0 to Gigabit Ethernet adapter which adds wired network support ideal for BYOD hot-desking or even creating a more portable dock solution to enhance your at-home workstation. Your Yoga 3 Pro is one of the most versatile and portable computers in the world. Don't be tied down by accessories that require an external power adapter or a bulky housing. Each device in this kit is meant to maintain that portability and is built with components that don't require external power so they easily fit into your carrying case. FeaturesEnhance the capabilities of your Yoga Pro 3 with a kit of accessories that make your Yoga compatible with any wired network and the most common video dis
$85.01
Features:*Support DC 12V and POE (need a POE switch or POE NVR) double power supply.*1.7mm fisheye lens, 180 panoramic wide view angle, no blind area letting the whole room under your eyes to keep more of what you care safe for your Shop / Office / Home / Baby / Pet Monitor, etc.*1/2.7 CMOS sensor, 4MP (2688*1520) high definition video recording, 4MP resolution is twice as clear as 1080P clarity, getting much more clear image both day and night.*High compatibility, support H.265/H.264 video compression format, can switch freely, save more storage space, can reduce 40%-50% file size, save your HDD storage space and reduce your purchase cost. (H.265 doubles the compression efficiency of H.264.)*With 3pcs Array infrared lamps, night vision distance up to 25m.*IR-CUT double filter. Auto switch between day and night, restoring clear true color.*Support for Android/iOS mobile devices remote view anywhere anytime.*Motion detection function.The camera will be triggered to snapshot and record when detect something moving.*Multiple ways to access on the PC and mobile phone, can be viewed by PC client, browser, and for Android/iOS phone APP.*P2P cloud function, peer to peer connection, no need port mapping.*Onvif protocol standards, compatible with various NVR brands.
$198.48
The IntelliSpy 1280P HD Fish Eye 3.0 MP IP Camera with Wi-Fi and DVR is easy to install and operate. It is a standalone unit. Install the camera in the area you want to monitor plug it in to power and enjoy a 360 degree view of the area in high definition with the fisheye 3 megapixel camera. This system is just about perfect for anyone. You can use this in your home to keep an eye on your pets children and property. It is also perfect for warehouses convenience stores clubs and offices. It has 3 IR leds for a range of 30 feet when using night vision. The 1280p camera has a crisp clear panoramic view and has motion detection recording capability. Motion detection recording helps to save storage space since it will only record when there is motion. It makes it easier to find an event rather than skimming through hours of uneventful video footage. It has a wireless range of 180 feet through walls this will be less. The camera has a built in DVR and comes with a 64GB Micro SD card installed and can record 128 hours(about 5.3 days) of video footage. That is right this is a self contained unit only 1 piece of equipment to set up. When using the motion detection function the record time will increase. It has a built in microphone and speaker to record audio. You can listen via the remote app and also speak into your phone for someone to hear you through he camera. This system Connects easily to your internet so you can view the system from anywhere in the world. Can be set up in less than 3 minutes to your wireless network. When viewing remotely through the app you can view a full 360 degree view of the area under surveillance. The remote app supports electronic PTZ so you can get a better look at the viewing area. It also supports 4 kinds of 3D viewing Audio and works with Android and IOS with the VR Cam app from the app